Floral Workshops Guildford
Creative fun with flowers in small friendly groups, hosted in the Wild Thyme Flowers Studio or in the comfort of your own home or office. Have you ever wished you could create something fabulously floral?
With boundless enthusiasm, patience, a healthy sense of humour and over 30 years floristry experience, Nicole is the ideal person to guide you through your first steps into the world of flowers!
Whether you are a complete beginner and don't know a daffodil from a daisy, or you would like to build upon your basic floral skills, a Wild Thyme Workshop is a perfect way to have fun and advance your skills.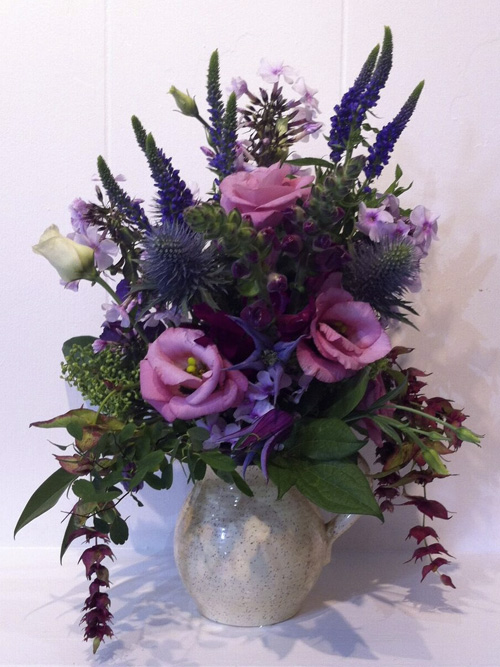 Lots of Choice
Workshops provide a great activity for a group of colleagues/friends or even a one-to-one lesson. They are ideal for a birthday, team building exercise or hen night, or just a fun get together either at home, in the office, or surrounded by flowers in the Wild Thyme Studio.
Why not buy a Wild Thyme Workshop as a gift for someone?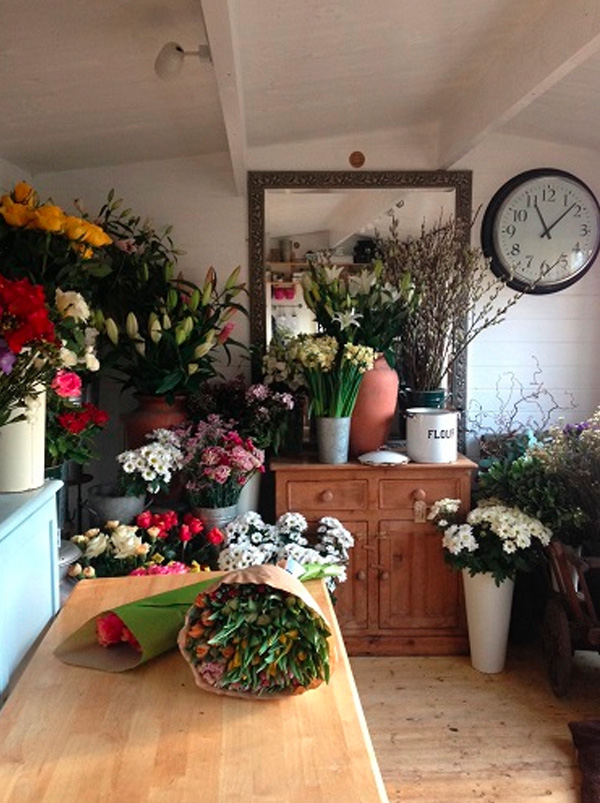 What to Expect
In your house or office: Decide who and how many people you can comfortably fit in around your table – Ask Nicole for advice.  Next decide which workshop you would like to choose… (see workshop idea boxes below).
On the day/time, Nicole will arrive (like Mary Poppins) half an hour before your guests in order to set up. She will bring everything you and your group will need. This includes all flowers and receptacles, nibbles and a bottle of bubbly!
Once everyone has gathered, and has been given a glass or a cuppa, then Nicole will demonstrate each step towards the creation of your chosen design.  Each step and skill will be explained carefully, then the group will be patiently guided, step by step to ensure that everyone creates a floral masterpiece to be proud of. This can be taken home to wow your friends and family.  You will be amazed by what you can achieve under Nicole's patient expertise.
"A fun filled evening using beautiful fresh flowers from Holland with foliage and seed pods collected locally."